2016 NHH SUMMER DINGHY SERIES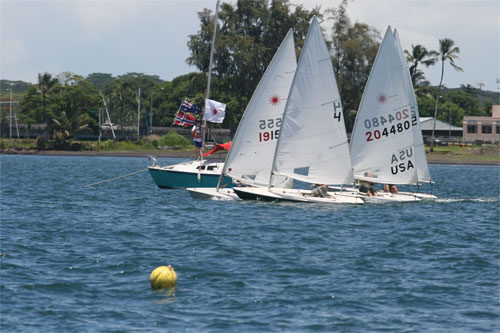 Races will be held the second and fourth Sunday of each month, June through August; June 12, June 26, July 10, July 24, August 14 and August 28.
Please make sure you are familiar with the Notice of Race if you are planning to participate.
The Notice of Race for 2016 Summer Dinghy Series.
Sailing Instructions will be given at the skippers meeting on the day of each race.
Additional racing dates, practice dates and other training opportunities will be announced via e-mail.
Summer Racing Series Results
Summer Racing Series Overall Standings
For final ranking, skippers must complete 12 races and participate in 3 race days.
Fleet A
First Place - Gary Morgan
Second Place - Richard Greever
Third Place - Peter Shumar
Fleet B
First Place - Katja Krishok
Second Place - Lori Berkey
Third Place - Lahi Verschuur
The Na Hoa Holo Moku Champion of the Year Trophy goes to Gary Mrogan this year!
Slide Show of June 12, 2016 Races
You may need a high bandwidth connection to enjoy these.
Race #1
Race #2
Race #3
Race #4
Race #5
Race #6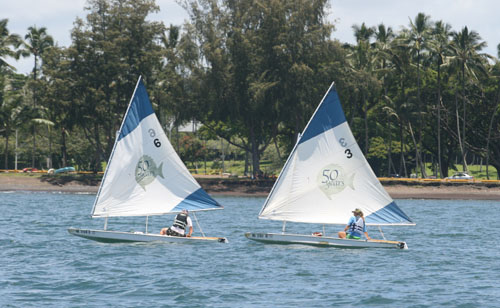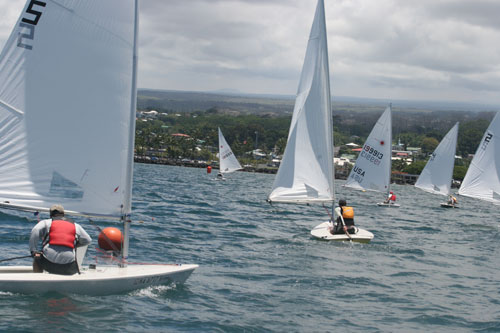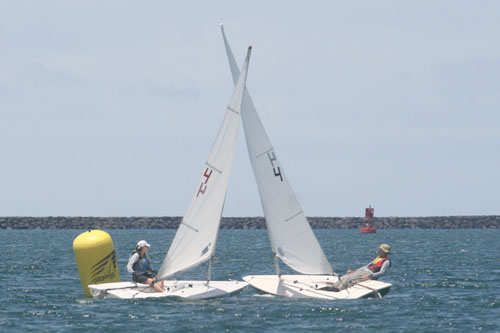 Below are images from our last race day - August 28, 2016 - by Robert Wyman